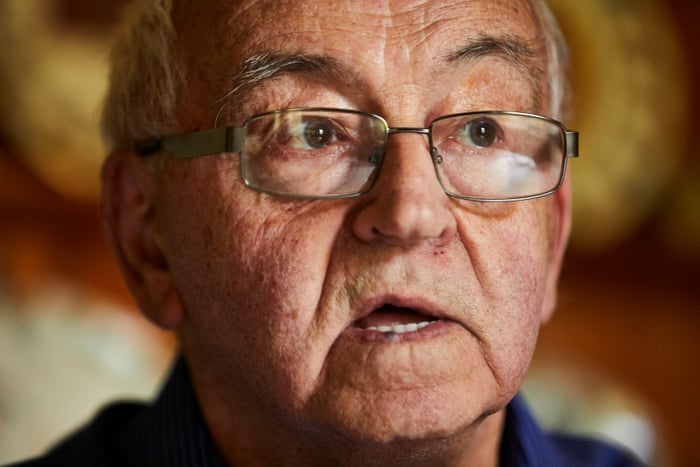 I first attended an internal Labour Party meeting at Blackhall Colliery in County Durham on the 9th November 1957, almost 60 years ago. It was a prelude to my quickly becoming a local Labour activist via its Easington Colliery Branch.
I later became an adult full-time student studying politics and related matters and eventually settled in Dronfield in North East Derbyshire. I have been an active member of its local Labour Party Branch now for over 48 years. I moved to Dronfield when teaching politics and industrial relations to classes of trade unionists. This was a role I went on to fulfill for 21 years, until I became the local Labour MP for North East Derbyshire from between 1987 to 2005.
After my retirement I became Political Education Officer for the Dronfield Branch of the Labour Party and have run over 120 discussion meetings for activists since then - mainly involving outside speakers as can be seen via
this link
.
Over all this time I have never sort to serve on the National Executive Committee of the Labour Party, but to my surprise I was nominated to stand for that position at my local Constituency Annual Meeting which was held in Dronfield on Saturday. Thinking that I had nothing to lose and perhaps something to offer after years of Labour Party involvement, I accepted the nomination.
My problem now is that this was an entirely unplanned move and I now need another four nominations from Constituency Parties to get my name onto the ballot paper. And these have to be submitted exceptionally soon - by 5pm on 16 November.
One means of checking me out is to look at the blog which I have been running since my 70th birthday. It can be found via
this link
. (i.e. here, so scrawl down).
Nominations will need to contain my Labour Party Membership number, which I can forward to any Constituency Party which approaches me via (for instance) the two links given above. Those without a blog facility can more easily approach me via the first of these.
For those who wish to check me out, then in addition to my parliamentary record a glance at my above blog may help. It is called "Three Score Years and Ten" to mark its birth.
In parliament I was a member of the Socialist Campaign Group, but I was not just a camp follower and both inside and outside of the Group was willing to express views which sometimes departed from the consensus. For I believe that socialist politics requires more than rubber stamps - even to those I associated myself with.
Yet if that makes me seem a moderate, what about this ? On 28 September 1998, the "Independent" published an article entitled "Revealed : Blair's 'bastard' MPs who could make his life a misery in No.10.". It pointed out that "Since 1992, 38 Labour MPs have voted more than 20 times against their party instructions in the House of Commons. Indeed, 12 of them have rebelled 40 times or more. Unsurprisingly, Dennis Skinner, the "Beast of Bolsover", heads the list with 95 separate acts of parliamentary defiance, followed by Harry Barnes (Derbyshire NE) with 75 and Jeremy Corbyn (Islington North) with 64.".
Hat Tip
- the Guardian for the photo. Luckily this is not a beauty contest.
Whoops - I only seem to have obtained two nominations, so I never made the ballot paper. Well it is their loss and not mine !